Things To Pack For A Trip From a Full-Time Traveler. Don't Miss it
It's time! One of my favorite times of the year, the nice long break between winter and summer, to take 5 to 8 days off. Many people make a good plans to travel around the Easter holiday, usually going somewhere warm to 'recharge' their batteries and to get away from the routine. They may go with friends, or with family, the younger generation also know it as a Spring break.
Bag:
you gotta know where you go and for how long. Size of a bag is almost as important as the things you bring along. Also very important, never to pack a fully packed luggage. Make sure you leave some spare space for the trip back, you might bring more stuff back. Scouting for temperatures and local tendencies on clothing should give you better idea on what to bring and what not to. I recommend to bring a carry on bag for the trips that are only 3 nights or less.
Digital (manual) luggage scales:
To avoid the nail-biting moment at the airport when your suitcase gets weighed, you should quickly check the weight of your luggage before you leave your home. It will save you from uncomfortable moments in front of the line of strangers, paying unnecessary fees, or worse, to be obligated to take out some heave items from the bags. No need to put more stress around airports.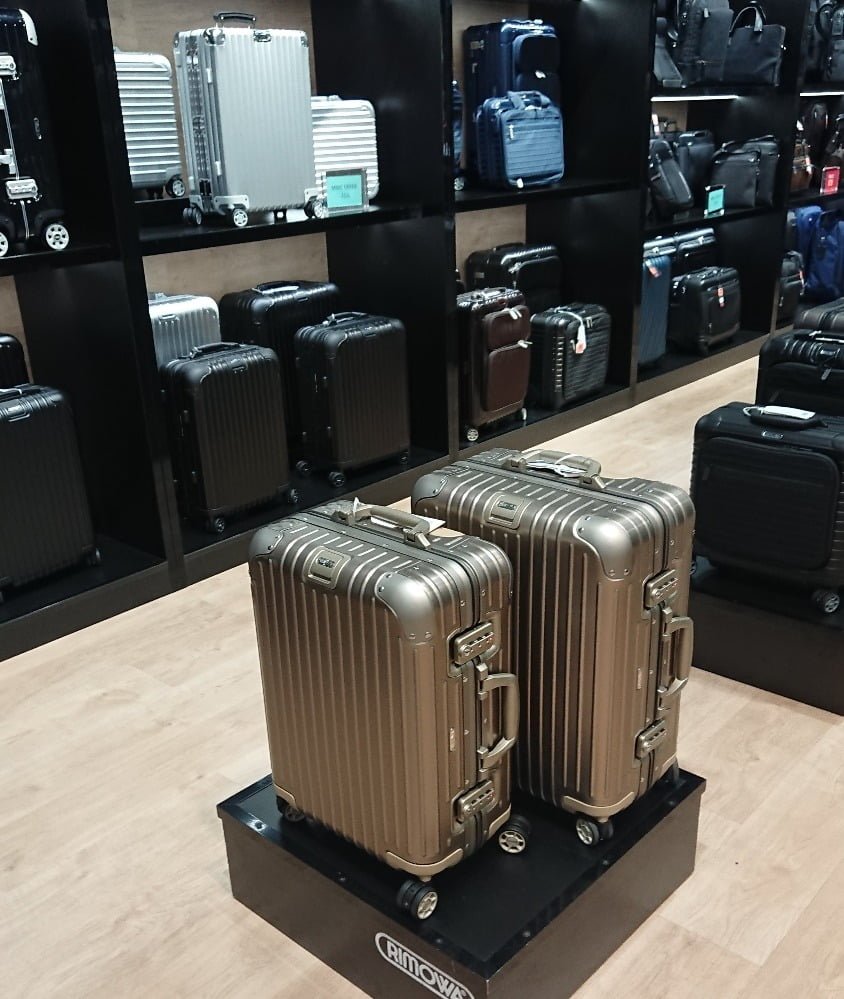 Its more than a accessory. It keeps it safe from direct harm, like water or food spills. Your passport should be looking new and the only way to find out how long you've had your passport, is through looking at the issue date, or skim through the pages and look for the stamps.
Did you know how is it so important for you bag?! Let me tell you, in case if your bag stays behind. With appropiate tag, the company can find you much more easily. Mistakes can happen, so take a quick second to double check the information on the tag. And dont forget to make a picture of your boarding pass (front and back). That way, if you lose your boarding pass, you have a record of your luggage receipt. (Ill write a a new bolog soon about it)
Talking about security, what makes us feels more confortable to know that nobody will touch your private things. This way, you can keep somebody from putting anything inside. You better cross your fingers that this will never happen to you.
You should chose whatever you feel the most comfortable with to travel. I actually own a Sony phone with 64 bits, so definitly if I am travelling for 3 days, depending on the kind of trip (bussiness or vocation) I may just bring my phone.
Like i said just before, I have the sony phone with 64 GB, also it has 23 megapixel camera phone, so basically i have my camera inside my phone. And all my pictures you see on my instagram it is taken by my phone.
Bluetooth Remote Shutter:
Are you traveling alone or you don't want to bug people all the time for taking pictures of you? Or you travel as a couple and you want both to be on the picture together? This simple device is a great solution. The Bluetooth Wireless Remote Control Camera Shutter Release Self Timer for IOS Android Smartphone Tablet & all.
Mini Cell Phone Tripod: ATTACH FLEXIBLE TRIPOD TO ALMOST EVERYTHING – due to the incredible flexibility of its legs you can take photos from any angle even in distance – due to the Bluetooth remote shutter for a perfect memories.
Music and movie:
If you use your phone as I use mine, you will need some apps for music and movie (Spotify, Amazon Prime, Netiflix).
Headphones:
I recommand to bring 2 pairs with you, just in case. The cordless ones are cool, but you always have to keep in mind to have them charged. If you have the plug nearby, then it is a better way to listen to your music or watch a movie.
Powerbank:
So yeah, after all things that I told you about using your phone and other advices, sooner or later, you will run out of your battery. Be ready and always keep one spare nearby, charged of course. It might save you some big troubles, especially when you really need to call someone or check website, or god forbiden, if there is an emergency.
Eye Mask or sleep masks:
Catching some sleep during the day or on an airplane with the lights on can be difficult (and the airplane sleep masks that flight attendants disperse often don't cut it). Many still let light in, pinch the skin or slide off the face. Better have your own handyt!!
Vibrator:
Yes. I am not kidding. Going away from your man for more than 4 days, you might want to think about the lonely time in bed, far away from him. Wink!
Sports Shoes:
Today's walking shoes are similar to runners and cross-trainers in that they provide breathability, cushioning, and support, but they tend to have a more casual style. So whether you walk for exercise, are planning a trip across Europe, try to put it all together sport walking and style shoes for a comfortable trip.
Have a good and safe flight!!!
P.S. Almost of the things you see in the list you cand find for great price in Primark, i dont know about the quality, but I have tried some of their products and they work pretty well. In case that you lose one of them, it's not gonna hurt you so much!!!
Related Posts
At Kozmo, time seemed to have stopped. It is a haven in the heart of Budapest where you can disconnect and unwind after a long day. Personalized service and a great cuisine will make your stay a wonderful...