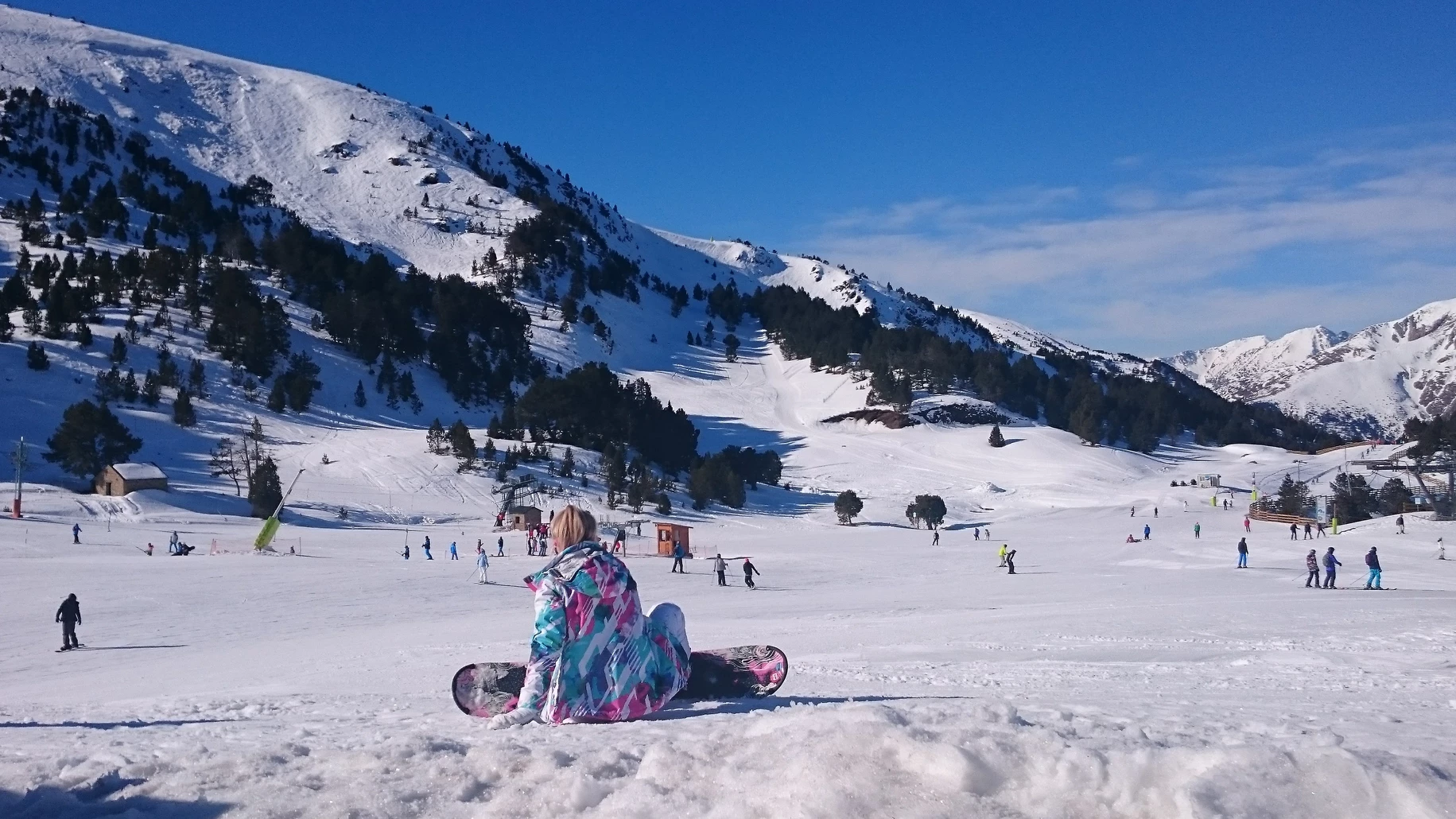 If you are a winter person, if you enjoy snow and cold, don't wait and book a getaway to Andorra. Even later days of winter and early spring, there is still some snow in the mountains of Andorra, especially well known Soldeu. It is my favorite and by its popularity, I am sure I am not alone. Soldeu has about 470 km squared, and offers great variety of ski experience. You can spend the whole morning and early afternoon on your ski, and try many ski slopes with different difficulties. There is also a place for you to relax, to eat well and of course, to drink excellent and inexpensive champagne.
You can stay in many different kind of hotels around the area. Obviously, everything has its own price, depending how much you want to spend and how much comfort you want to have. Right bellow the cableway that goes up to the mountain, there are famous hotels, Herrmitage hotel and El Sport hotel. Within reasonable walking distance (max 8 min), there are many other smaller hotels and apartments you can rent. Like I said, whatever suits you the best.
If you choose to rent an apartment there, there are few good restaurants and even a small supermarket that has everything one needs to pass a good time up in the mountains.
You can rent ski and leave them in the locker, everytime you go. No need to be dragging all the gear to your hotel or apartment.
I hope that in this year to come,

you make mistakes

. If you are making mistakes…you're Doing Something. "
Sport Hotel Resort and Spa Andorra
Three hotels with at least 4 stars, dominate the Soldau area in Andorran mountain range. Their perfect infrastructure makes your stay very cozy and worthwhile. They are ready to accomodate any of your demands, with excellent spa area, kindergarten. It may not sound as important, but for families with small kids, it can be a deal breaker.
If you feel like to have a little bit of exercise, there is a nicely equipped gym, spacious enough to have a good workout. They even provide personal trainer, for guests, who need a bit of guidance.
Spa in Hermitage hotel is one of the best I have ever seen. It's built in the lower level of the hotel with a very nice view of the snowy mountain ridge. They even have a hot tub jacuzzi outside, in the freezing cold. It's for the brave ones.
Great thing is that you don't have to be a visitor of the Hermitage hotel to get in. You just have to pay the entrance fee. Trust me, it's worth it.
Ski slopes of Grandvalira
Now that you have settled in, you can have more options to have fun and move around, on the ski. From Soldau, you can take a different routes to the neighbours, like Encamp, Canillo, El Tarter, Grau Roig or Paz de la Casa.
Tourist on ski: that's moreless what can you get here in high mountains of Andorra. Without taking your ski off, you are able to see most of the parts of higher mountains of Andorra, thanks to the good network within the slopes of Grandvalira.
It's also great to go with kids. They have instalations for the beginners, starting at age of 3. They are assigned to the Snow garden, where they can get their first experience skiing and playing around on the snow or with the snow. Our kids loved it.
We haven't skied past years, so we just let the kids have that experience. So what can you do up in the mountain while your little ones are enjoying the snow?
where you can get a tan and a really good service for a good part of the day. You can start at 10, and you can stay up there all the way up to 16hrs. That's where the sun goes down, and you really don't want to chill out outside too much, because it gets cold. Remember, no sun no fun.
Like I said, make sure you get a reservation, especially on the busy times of the year, their top season. Their VIP lounge holds up to 30 people. You can enjoy the top champagne from the Veuve Clicquot brand, one of the top ones in the business.
For a good atmosphere, there is also a DJ on site, trying to give the people a good time, while breathing fresh air, drinking top champagne and taking some sun.
It's a wonderful experience and you should try it with your loved ones or friends.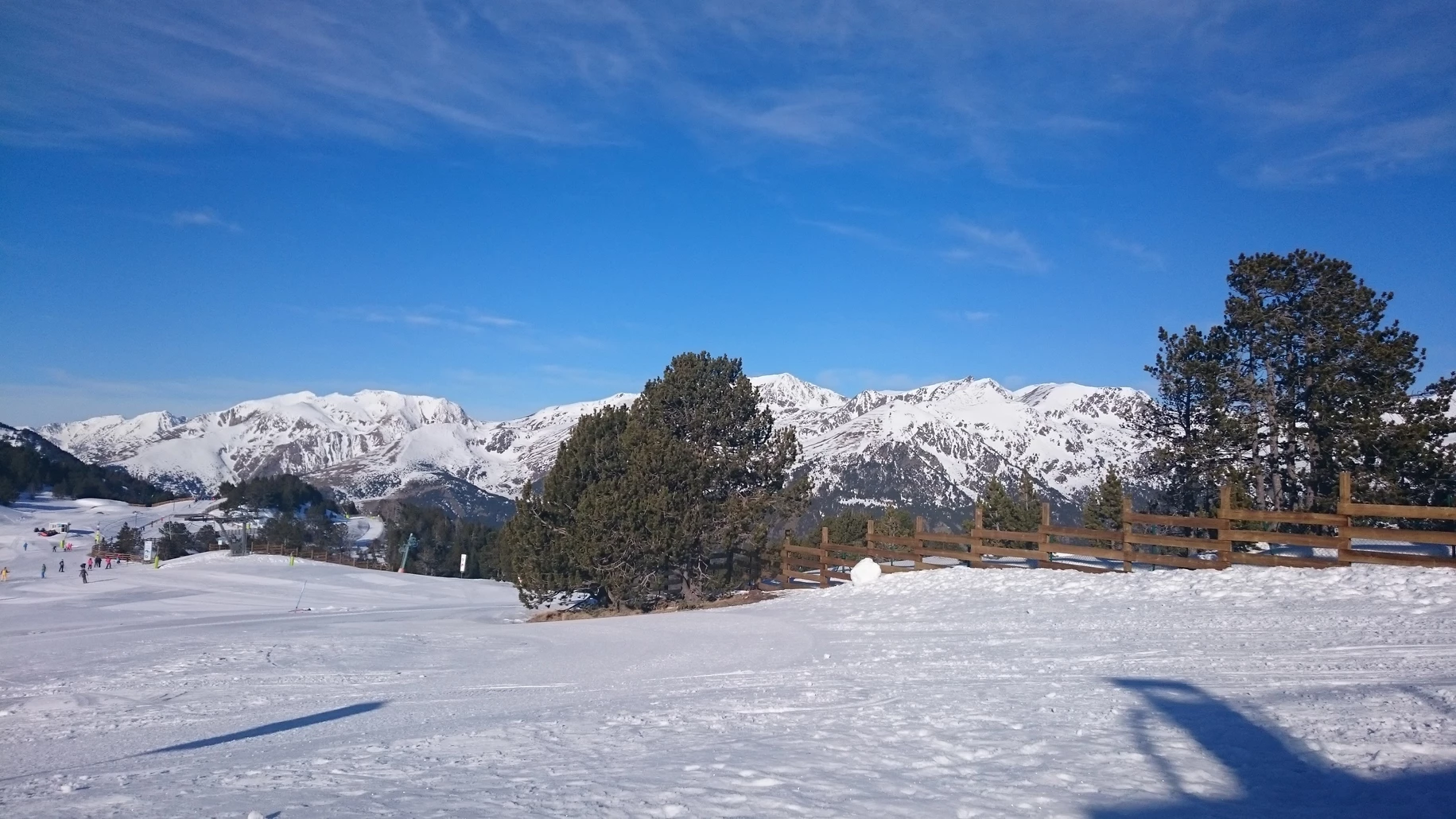 So don't let the time slip away, Easter is coming up. Book you flight, and make it to Soldeu in Andorra for the last winter experience of the year.
Related Posts
At Kozmo, time seemed to have stopped. It is a haven in the heart of Budapest where you can disconnect and unwind after a long day. Personalized service and a great cuisine will make your stay a wonderful...