Penedes, heaven for love
The influence of the sun and the Mediterranean sea make the Penedès a privileged territory for winemaking. In this environment, enjoying the sun in the vineyards, walking through the villages and towns and discovering the great wines of their cellars, is a great experience.
Penedès is a county with a great wine tradition and it has become a point of reference for the cava and wine catalan industry.
One of my favourite things to do is to escape the busy streets of Barcelona into a rural Cataluya. Within one hour of car ride, you can visit Penedes. It's possible to get there by car, train or some tour wine agencies offer a bus trip around some imporant vinyards.
Welcome to the part of Spain where Cava, food and wine are like a religion. It's a place, where you can immerse yourself in wine making experiences and traditions, creating happy and lifelong memories.
For anyone who enjoys a glass of sparkling wine, and especially for those who like to understand more about its production process, the Penedès region is a special vintage just waiting to be uncorked.
Of course there are differences between Champagne and Cava, that both the discerning palate and wallet can note. However the production process is essentially the same, but of course Champagne can only come from the region of the same name in France. Cava, on the other hand, can be produced in a number of regions in Spain, but actually around 95% of it comes from the Penedès region, south of Barcelona. The name Cava simply means cave or cellar in Spanish.
I hope that in this year to come,

you make mistakes

. If you are making mistakes…you're Doing Something. "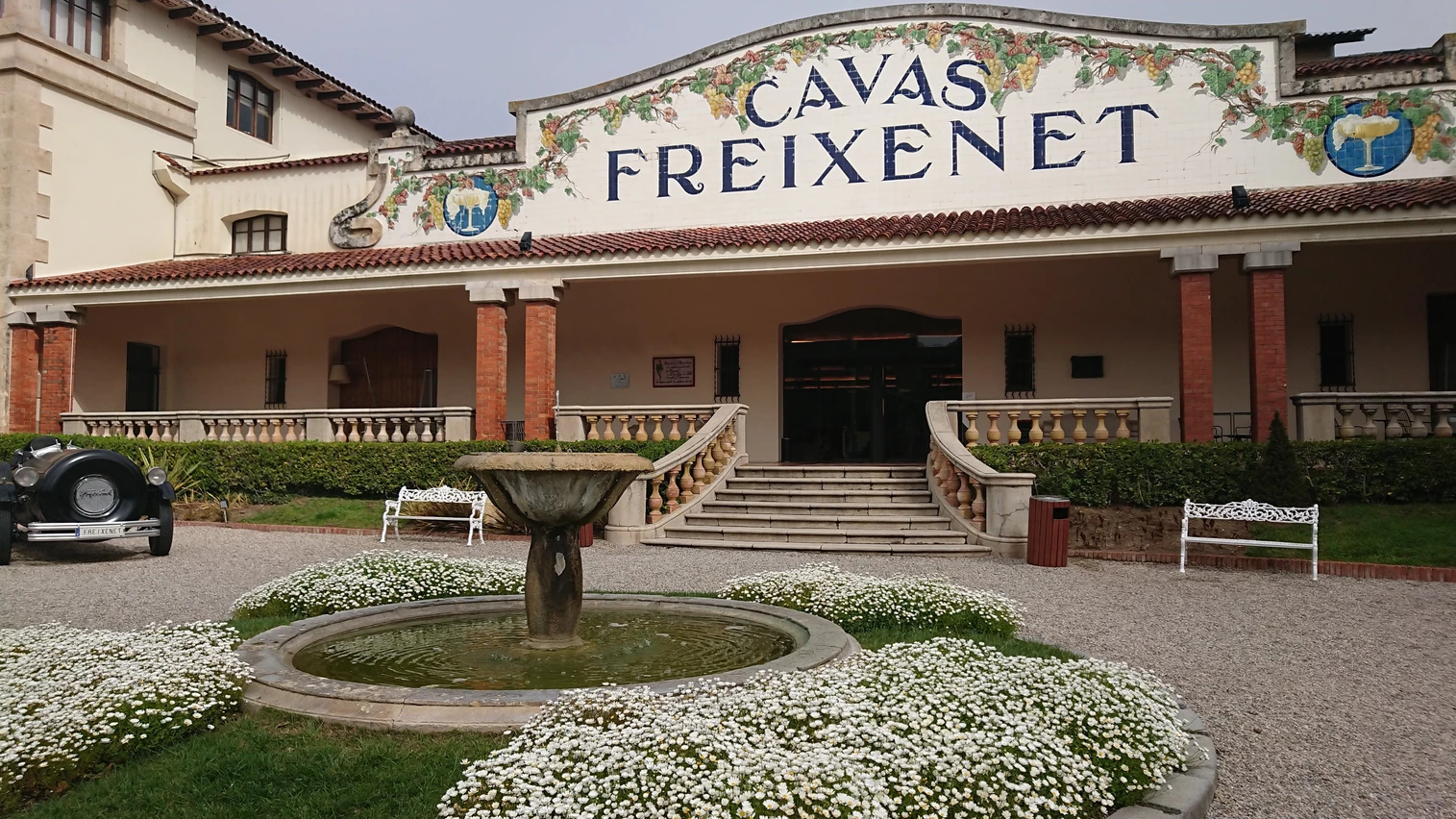 Türkiye is home to the freshest and tastiest fruits and vegetables since it enjoys a temperate climate with all four seasons. The food here is mind-blowing! It is a true culinary paradise!
Freixenet is a Cava producer in Spain, located west of Barcelona in Catalonia. Cava is a sparkling wine produced in Spain
Freixenet was started after the union of two Spanish families with a lengthy history in winemaking: the Ferrers, owners of La Freixeneda, a 12th-century farming estate in Sant Quintí de Mediona in the Alt Penedès, and the Salas, winemakers since 1830 and the founders of Casa Sala, a wine exporter to Latin America, in Sant Sadurní d'Anoia.
Freixenet makes a wide variety of Cava and I am sure that everyone can find the one type that he or she likes. Like our guide said, "The best cava is the one you enjoy the most". It's individual.
It was our second time there, but we have enjoyed it anyway. The tour was a bit different from the last time. Our guide explained a bit more the simple truth behind the company and its goals. After talking about the vinyards, the whole process of making different wines, we got to the point and offered (we paid for it) some glasses of wine for tasting. They were offering many limited edition wines, the ones that are not being sold in the supermarkets, nor in the special wine stores.
Founded in 1870 by Jaime Torres, Bodegas Torres (Miguel Torres SA) is a historical wine growing company located in Pacs, some 4 km from Vilafranca del Penedès, where the company has its headquarters. Torres trademark is a family winery with the most extensive vineyards in the Denomination of Origin (DO) of Penedès and the largest winery in Spain.
"Wine is one of the most civilized things in the world and one of the most natural things of the world that has been brought to the greatest perfection, and it offers a greater range for enjoyment and appreciation than, possibly, any other purely sensory thing."
― Ernest Hemingway
Related Posts
At Kozmo, time seemed to have stopped. It is a haven in the heart of Budapest where you can disconnect and unwind after a long day. Personalized service and a great cuisine will make your stay a wonderful...