"Paris is always a good idea!!"
Yes, this phrase is very famous and typical but so true. It doesn't matter how many times i have been to Paris, I put my hand up without a second thought when someone brings up potential trip to french capital.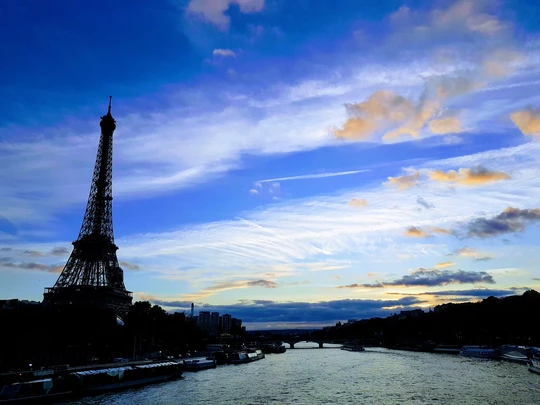 Staying in Paris makes me feel glamorous, fancy, romantic…hold on…the romantic part can be tricky because to be fully enjoying Paris on a romantic getaway can be quite pricey, so i would advice to bring your handsome to cover or share the costs hahaha…
Paris is very expesinve place, especially most of the places and restaurants that I like to see or to visit.
Last time in Paris, I was there with my BFF to celebrate a birthaday of our mutual friend. The whole 3-day weekend was amazing, and she showed me many places that I have never known before. Still, I have to find a cheap place within the borders of the City of love.
As soon as possible, I will write about staying in Paris as a couple, with kids on the family visit, and with friends. All of theses experiences are great and they are all different.
Ok. Let's concentrate on what happened last weekend.
We stayed in Melia Vendome Paris hotel,my first time staying at this place and actually even in this area. I always drifted towards taking a hotel closer to the Eiffel tower or its vicinity. The reason was generally because I usually come to Paris by car.
This downtown quarter, District 8, is a very charming place. It happens to be the most important street with shops near to the Louvre mueseum and Vendome square.
We were just 5 minutes of walking from the Hotel Costes, which also has a great restaurant. Make sure that you have reservation here because if you don't, the girls by the reception might have a bad humor with a slight bitchiness in their voices (female feud I suppose). Right, just a bad experience for my first time there.
Thanks goodness we had a great waiter who saved the day, gave us a better table and even better service.
By the time we had our glasses filled with wine, the unpleasant hostess was long forgotten. Afterall, everythnig went just fine, the food and drinks and our waiter was great!!
Coming alone without kids I had time to make this little trip outside of Paris, to Riems Champagne area, wordily known for its popular…hmm..CHAMPAGNE!
I was waiting and making plans for so long to visit this place, that I have enjoyed every single minute. I did my Champagne tour with Pariscityvision, which brought me to two different little towns, Reims and Epernay. Definitely I will do it again.
Back in Paris we had dinner at Matignon is a place that is both inspired and inspiring, with its restaurant designed by Jacques Garcia. And it's a club by Charles Tassin. Just amazing from the begginig to the end, just a great pleasure to be there. Totally recommend this to you.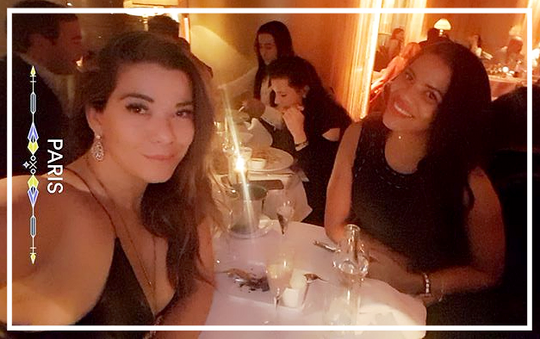 Next day on Saturday morning, I had my complete breakfast in our hotel and we went out to walk around. We saw some amazing stores around us, by the way, the new Loius Vuitton store is opened, after four years of renovation project.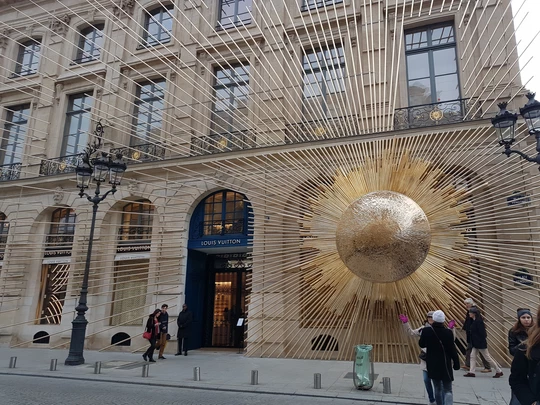 Loius Vuitton made a great return to a place where it was founded over 160 years ago. Just on the corner of Vendôme square and Parisian street, there is very important fashion area, and definitely the best shopping place.
From there on we went to Armani Cafe restaurant. I must admit, we had reservation in another place, but it didnt workout and Armani was the closest second option for us. I called to make sure we could go in and get a table, and they just received us with open warm welcome. The food was fabulous, get more details on my Tripadviser profile.
As normal, it was time to take a nap, and to get rest and ready for the later party!! Sounds great, right! Since I didn't have my kids around, I could move around easily without really paying attention to a time frame, schedules etc. (I absolutely love my kids, but I really needed that time for myself… let it go with the time, without looking at my watch or phone).
Let's not forget why was I in Paris to begin with. It's Birthday party time!
We had dinner at Manko Paris, which was a great "success"!! And later on our party moved to a club called RASPOUTINE Paris, discoteque for the local elite, since you have have to buy a whole table to get in. Basically, you have to be a V.I.P. to party there. Not a cheap thrill by any means. But great music!!
Being the firsts ones to leave the club and make it back to our hotel made me realize that I am getting old. Or maybe more responsible, since I had busy schedule planned out for the following day.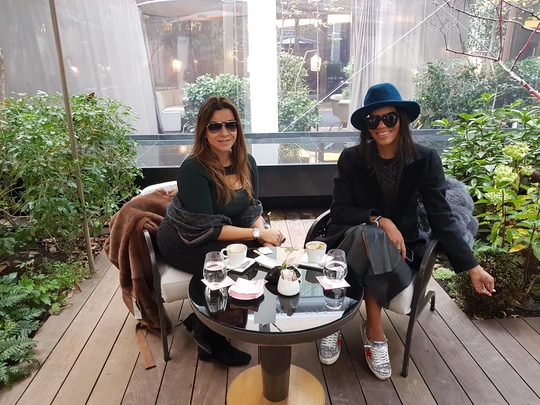 Sunday morning, I wake up later than I wanted, had my coffee at Mandarin hotel, and actually, tha was a great idea!! (Guys, you should try the Mandarin hotel in Barcelona as well, situated in the city centre, Paseo de Gracia. It's a 10!)
We were walking on the street Paresian until get to the avenue des Champs-elysees. It was a nice stroll with many stores opened (on Sunday!), difficult for a shopper not to buy anything.
Then we had lunch at Al Ajami Lebannese restaurant with the whole group from the last night and of course everybody showed up with a hangover and a story to tell. So much fun!!!
Being in Paris and not visiting the most famous landmark, the Eiffel tower, is straight up unforgivable.
So we took an Uber and we did the tour. Afterwards, we were walking around in the streets, chily but beautiful weather, we treated ourselves with an excellent crepe, perfect ending for my stay in Paris.
Au revoir
By
Keilley Lee Marques
Related Posts
At Kozmo, time seemed to have stopped. It is a haven in the heart of Budapest where you can disconnect and unwind after a long day. Personalized service and a great cuisine will make your stay a wonderful...