When you have a career like Lubos it's hard to know from where to start, but like always we will start from his early beginnings.
I hope that in this year to come,

you make mistakes

. If you are making mistakes…you're Doing Something. "
Is your phone, tablet, or laptop on its last legs before day's end? Here's what to look for in portable chargers and power banks to give you the biggest boost when you're out of juice. Let me introduce you life saver power.
Let me introduce to you a life saver power.
I have met them during a Formula One event in Spain, when they offered me the energy power for the whole weekend. I paid a deposit which was returned to me when I gave them the power bank back.I must admit that I have been seduced by it, it's functionality, design. It made me feel young and full of power, no matter how long I was away from an energy outlet. It's been in my bag, fully charged, ever since, everywhere I go.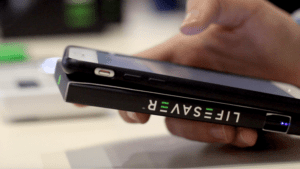 Robust, lightweight power bank smaller than your smartphone.
200% Battery capacity
Our power banks will give you two full charges (5000mAh)
FAST CHARGE
Get back online quickly with 2 Amp output. Twice as fast as normal.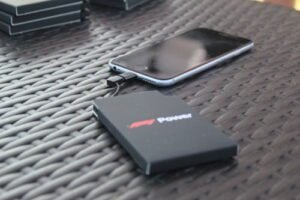 BATTERY INDICATOR
Lights indicate the power level.
4 = 100%
BATTERY INDICATOR
Lights indicate the power level.
4 = 100%
It's incredible how such a device can help you during such an event, it brings a different experience. While people are renting the unit, they are encouraged to leave their details to be up to date on future developments. They are not obliged to, so in theory, they can walk away without returning the unit.
KEEPING FANS… POWERED, ONLINE, HAPPY
A BRANDED SERVICE; Lifesaver is also looking to sign brands up as partners to offer the chargers as giveaways at music festivals and other events.
A hire & return power bank service.
MONETISE YOUR EVENT
Sponsored or paid for service.
We deliver the service free of charge and give you a % of the net profit.
ON THE MOVE
Eye-catching mobile vendors keep fans powered when they need it most.
ON DEMAND
Fixed locations deployed in high footfall locations across your event drive awareness of the service.
FANS LOVE IT
Keeping them powered so they
don't miss a moment.
Lifesaver is creating a renewable energy, personal power sharing network in partnership with renewable energy company Bulb. Lifesaver chargers that are returned after renting will be replenished using 100 per cent renewable energy. with a social commitment.
We exist to… EMPOWER PEOPLE in areas of need.
EMPOWER PEOPLE
We empower people with no access to electricity by deploying recycled solar lights for every sale made.
We encourage people to share power so when they run out they swap it for a full one, this also helps reduce the demand of cobalt supply from the Congo.
Every power bank used saves the equivalent of 15 pints of CO2 emissions as we fill them with clean power from our green energy supplier.
Get it today. Don't wait around…GET IN TOUCH
Get in toucH
Phone: +44 (0)7796 433 123
Email: energy@lifesaverpower.com
"To have Westfield London as our first partnership demonstrates what a strong and necessary proposition Lifesaver is," said Lifesaver founder, Chris Perry. "We're in talks with a number of other venues, conferences, retailers and brand partners, in a bid to extend our reach – initially through rental, and then, in early April in 2019, to consumers as a product to purchase…We believe we've created the solution to fix the problem of people running out of battery while out and about. Our partnership with Bulb ensures our energy is 100 per cent renewable, too."
#charger #baterry #lifesaverpower #lifesaver #powered #online #happy